THERAPIST, COACH, AND BEST SELLING AUTHOR

Unlock A Decade Of Growth In 16 Weeks
By Removing The Blindspots That Keep You Feeling Stuck And Burned Out
Watch This Quick Video First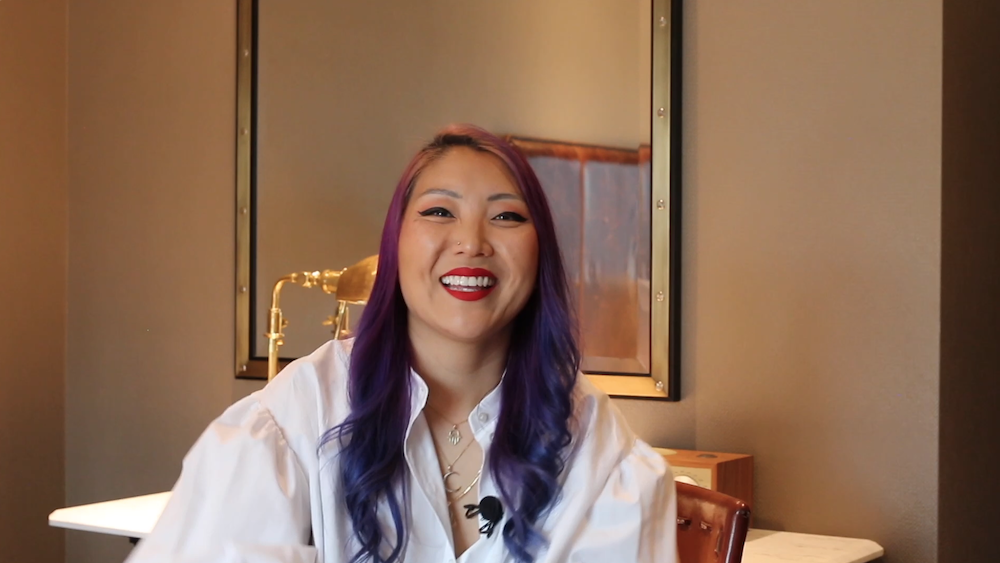 WATCH THIS SUPER-CUT VIDEO BEFORE BOOKING A CALL
Watch this video to see how my clients have been able to transform their lives to become their happiest, best selves.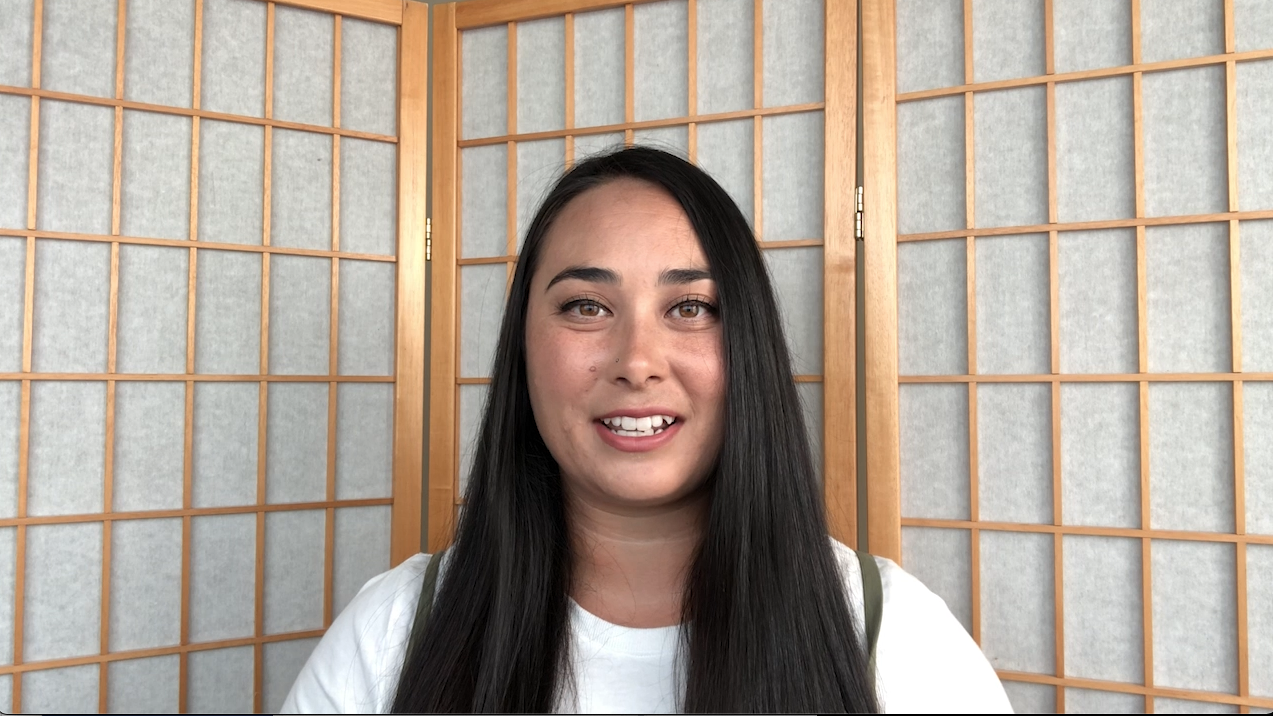 PODCASTS LILLIAN HAS BEEN FEATURED ON...
LILLIAN HAS BEEN FEATURED IN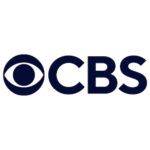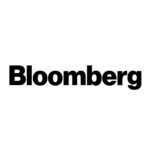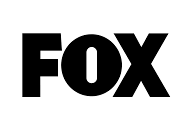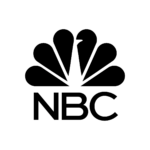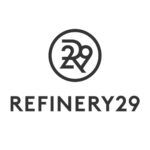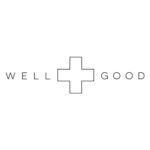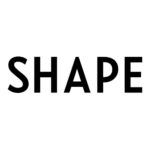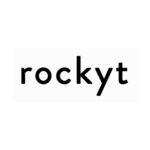 MAKE SURE TO WATCH MY FREE TRAINING
COME PREPARED WHEN YOU SCHEDULE YOUR CONSULTATION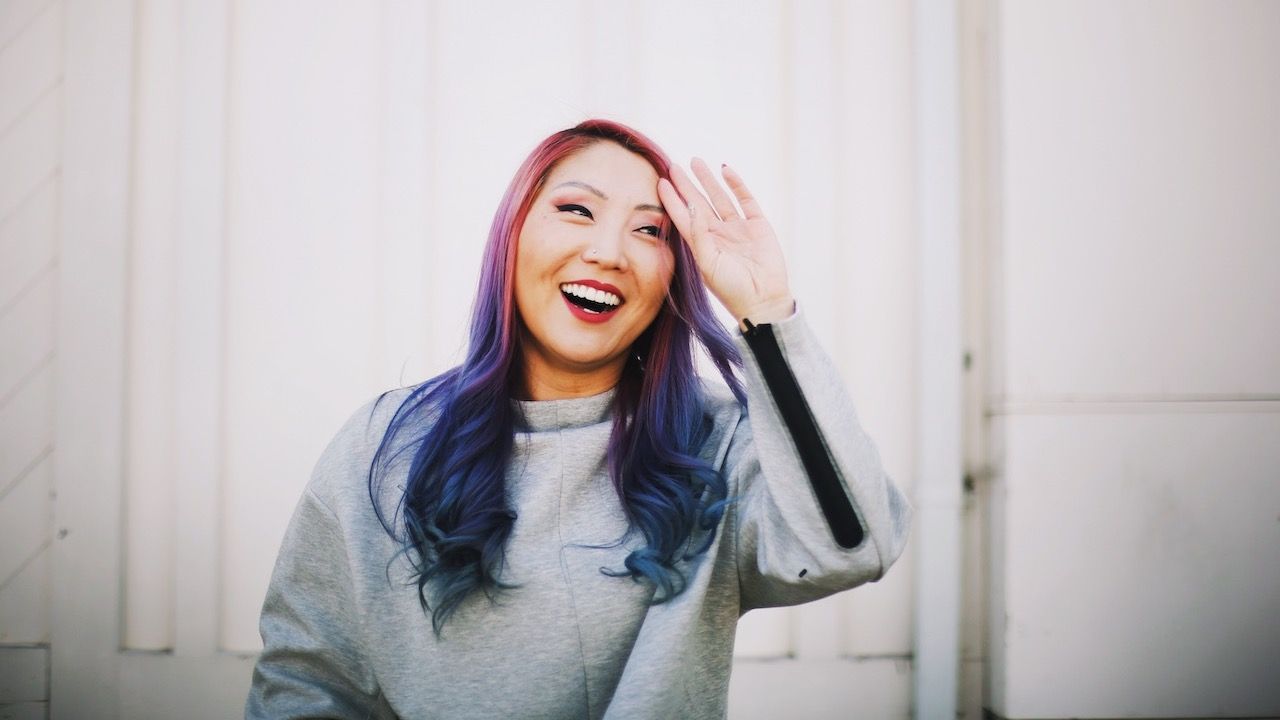 Her confidence has skyrocketed and she found her voice as a leader.
Hear how Amy used to feel insecure and never spoke up for herself and how she has seen her life change on every level. After working with me she has learned to truly value herself.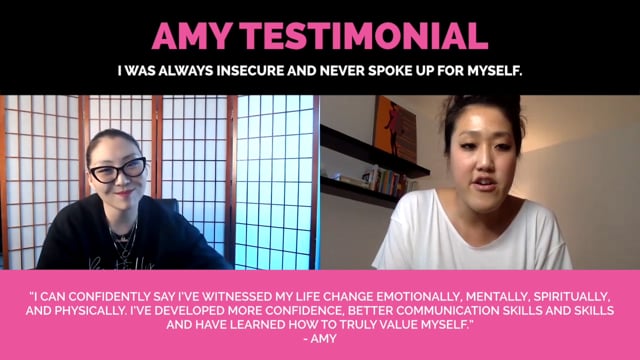 LILLIAN'S INTERNATIONAL BEST SELLING BOOK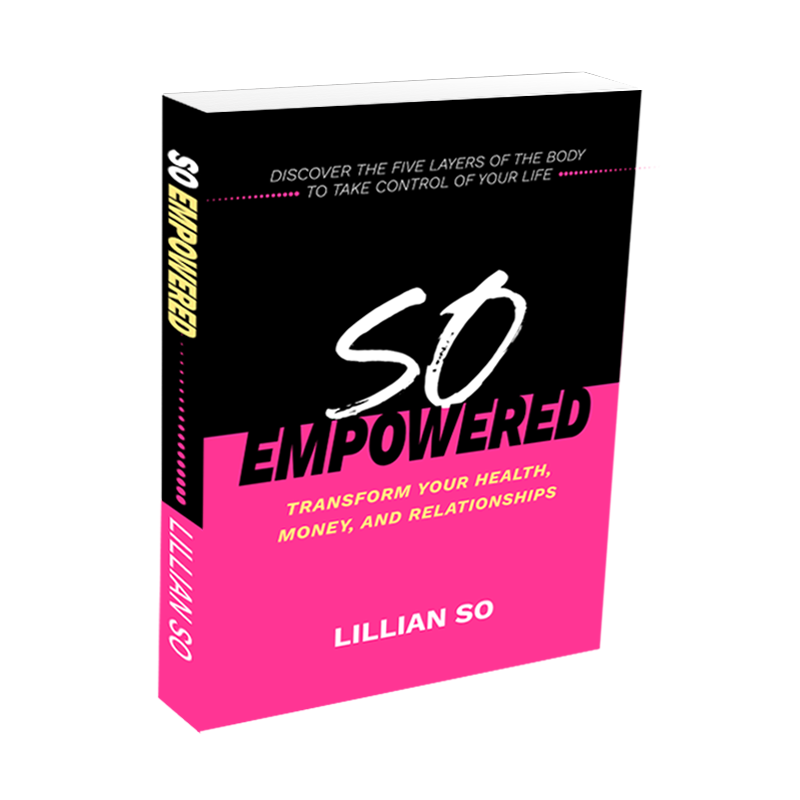 DISCOVER THE FIVE LAYERS OF THE BODY
TO TAKE CONTROL OF YOUR LIFE.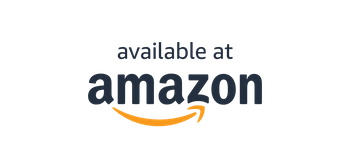 Real People Seeing Real Change in Their Lives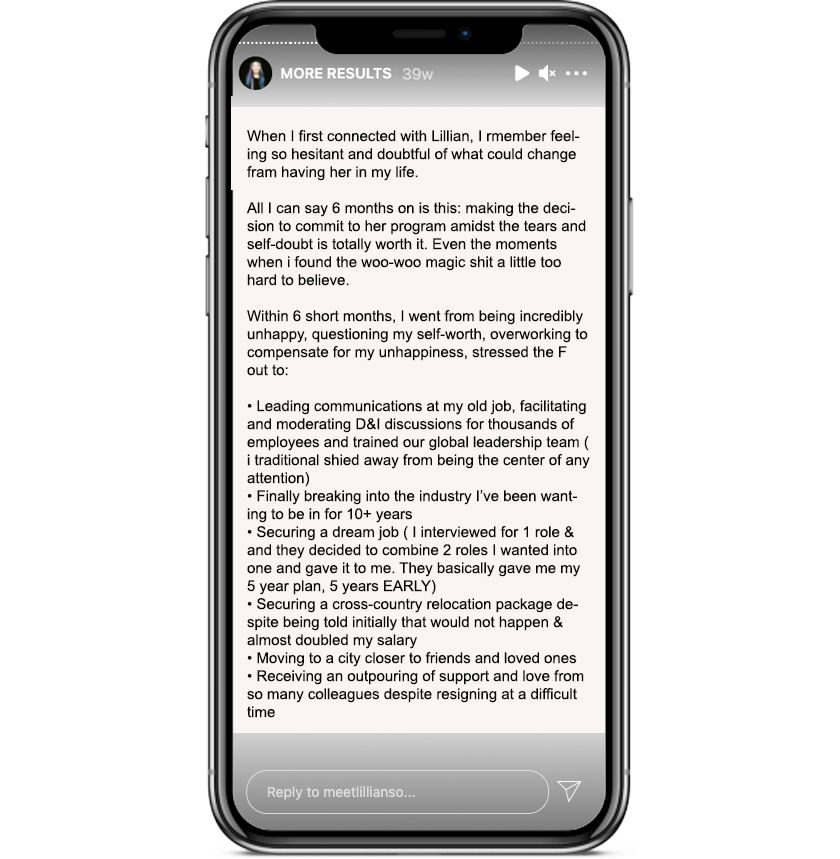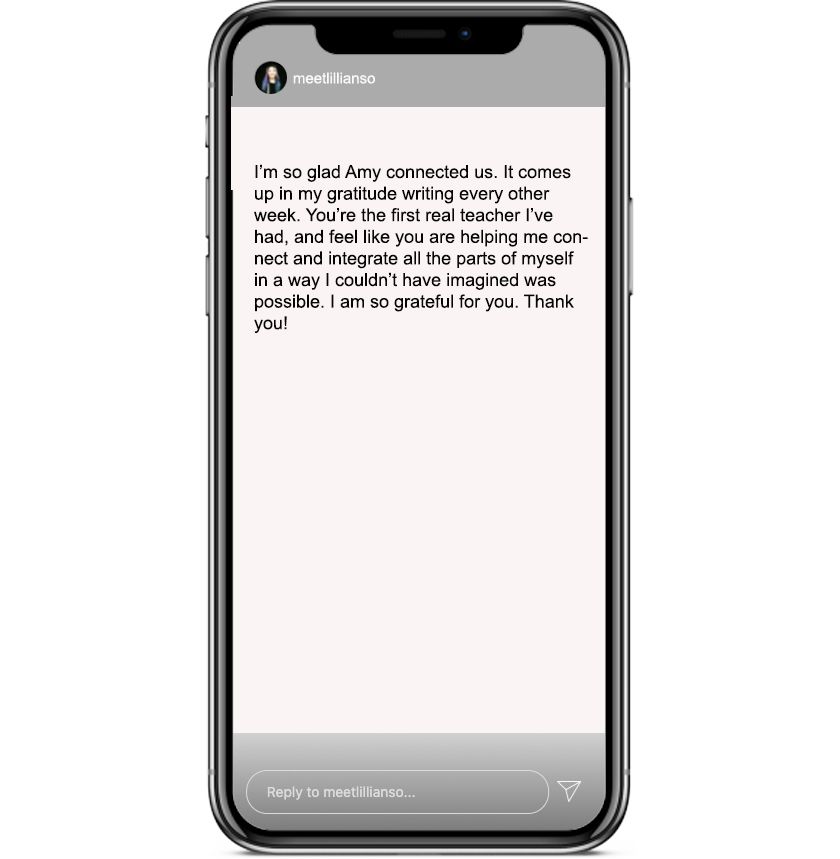 I specialize in helping driven millennials unlock permanent life transformation. 
I am an Entrepreneur, Best Selling Author, Therapist, Transformation Coach, Fitness Professional and Intuitive Healer
20 years of multidisciplinary studies including physical, psychological, and holistic healing.

Community builder and leader

Trained, coached, and taught 100s of clients
The 5 Pillars of the SOmethod
Body Love
Healthy Habits
Great Sleep
Stable Energy
Stable Mood
Abundance Mindset
Peace of Mind
High Self-Worth
Confidence
Compassionate
Speaking Up
Great Listener
Hard Conversations
Trust Intuition
Finding Purpose
Living the Dream
VICTORIA BANISHED HER ANXIETY IN 6 WEEKS
Victoria was in therapy for a while and within 6 weeks of starting my Breakthrough program she was able to overcome her struggle with anxiety. Once she started to take care of herself, every area of her life improved: she got a bonus at work, she repaired her relationships with both of her parents and her relationship with her partner is stronger than ever.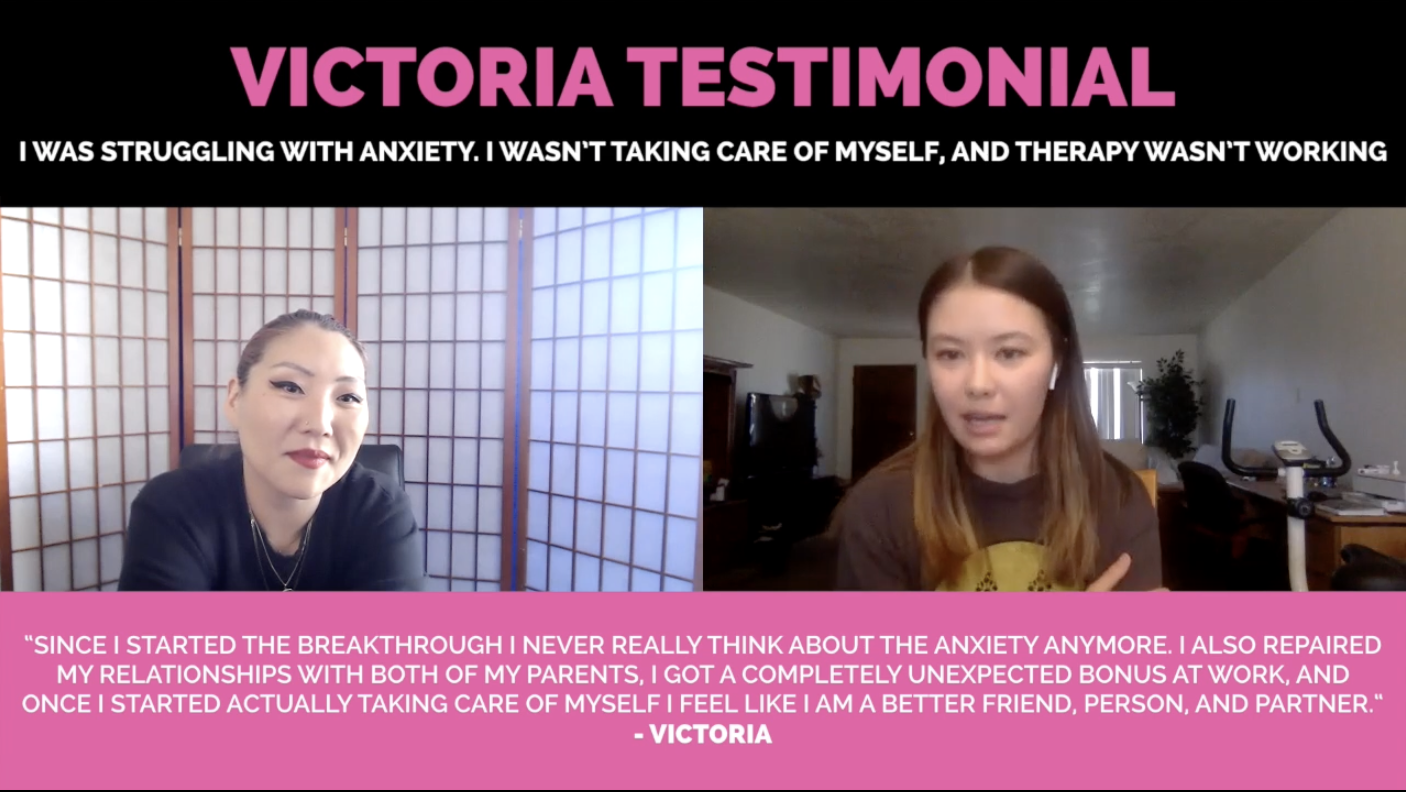 As part of the Breakthrough program you can expect 2 coaching calls a week with the entire community. Call topics are hand selected by the members based on issues that are coming up for them on any given week. Below is an edited version of a longer coaching call to give you an example of what a call may look like within the program.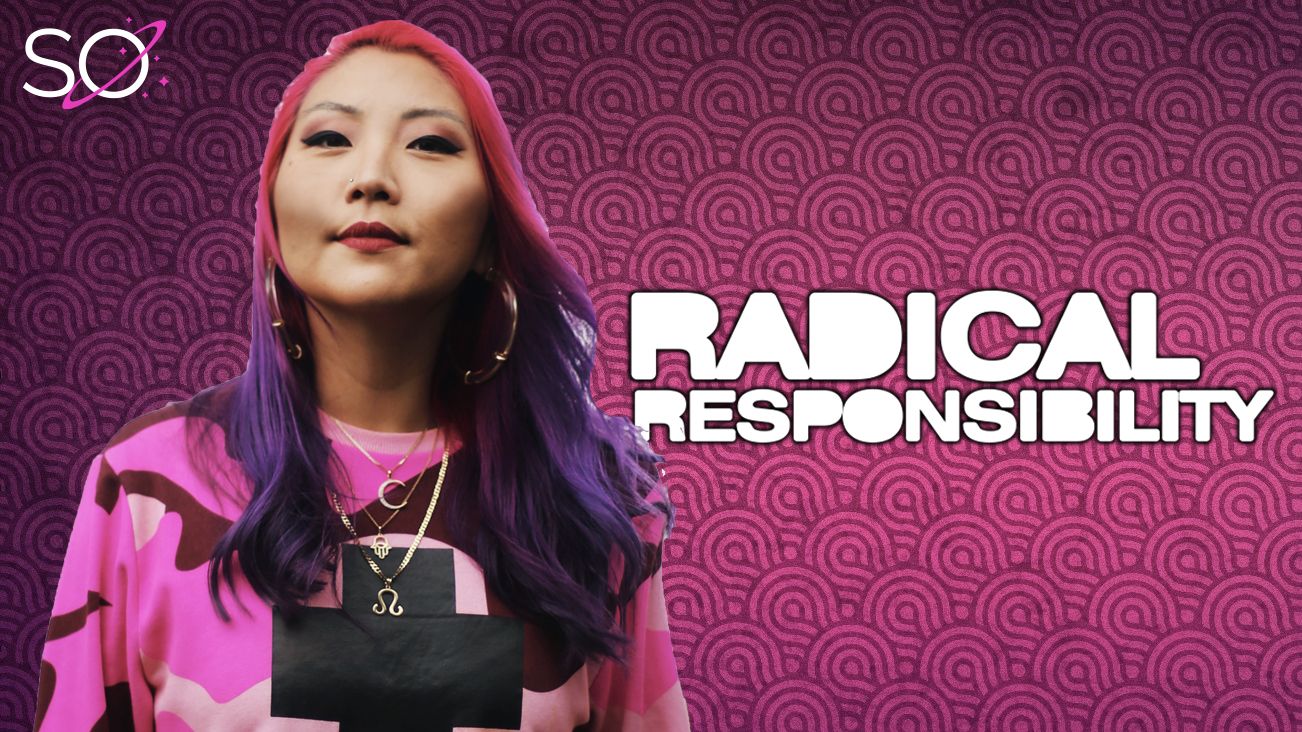 SHAY BOOSTED HER CONFIDENCE AND LEARNED TO TRULY LOVE HERSELF
"Once I started working with Lillian my overall thinking started to shift. I lost 20 pounds, got a promotion and at the end of the year all of my wins were directly related to how much i love myself and how I am growing into my confidence."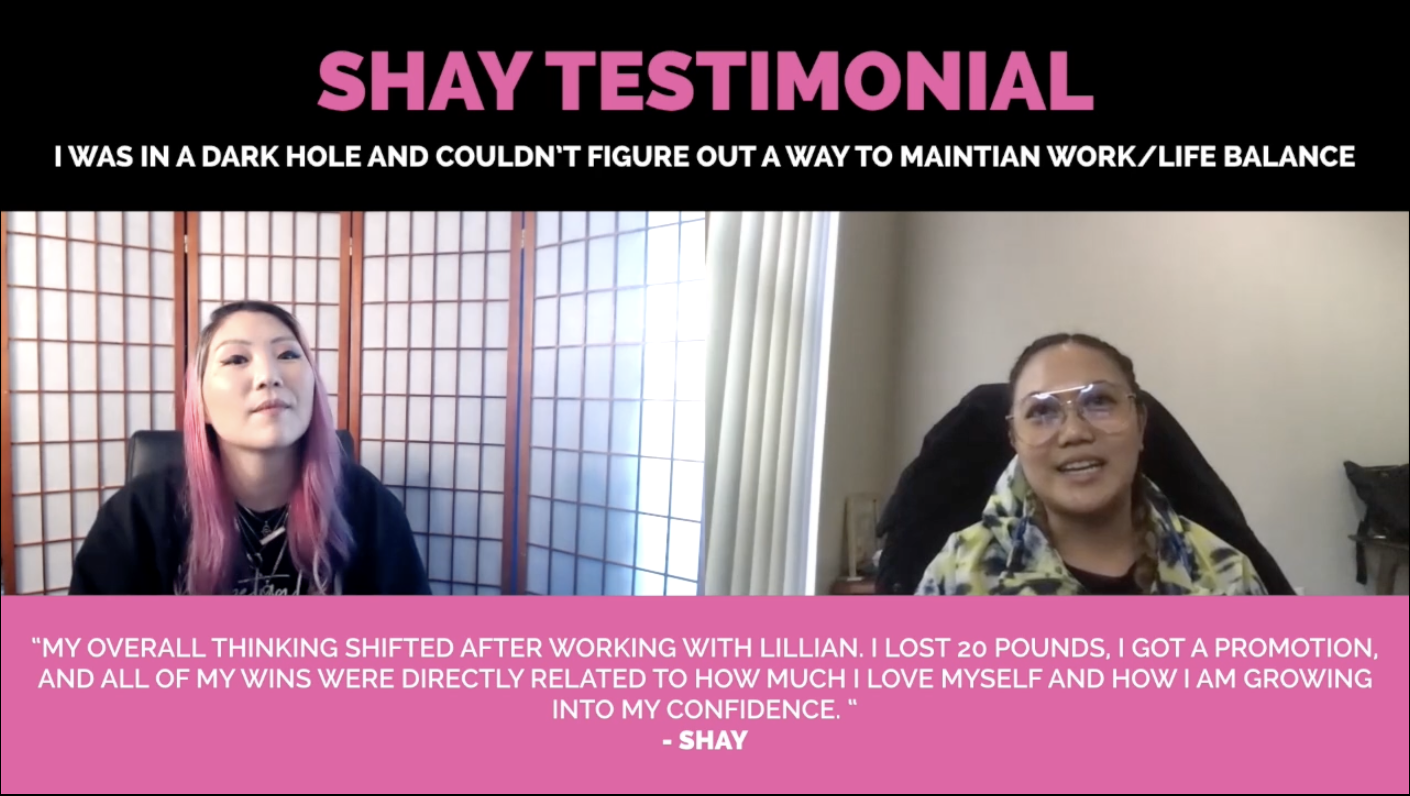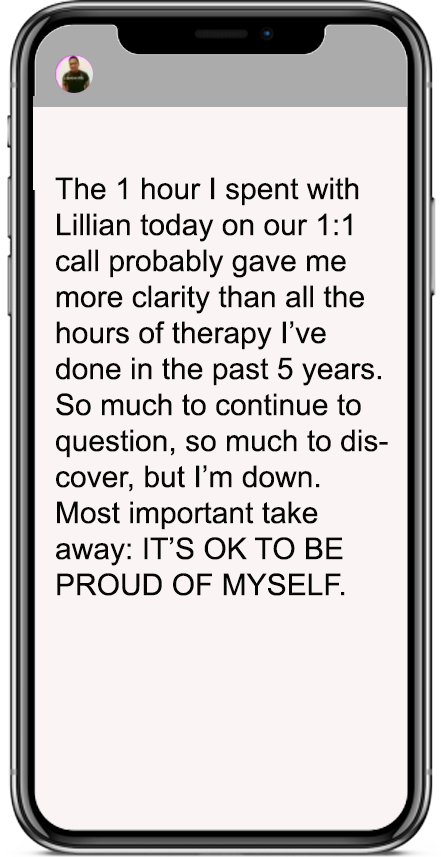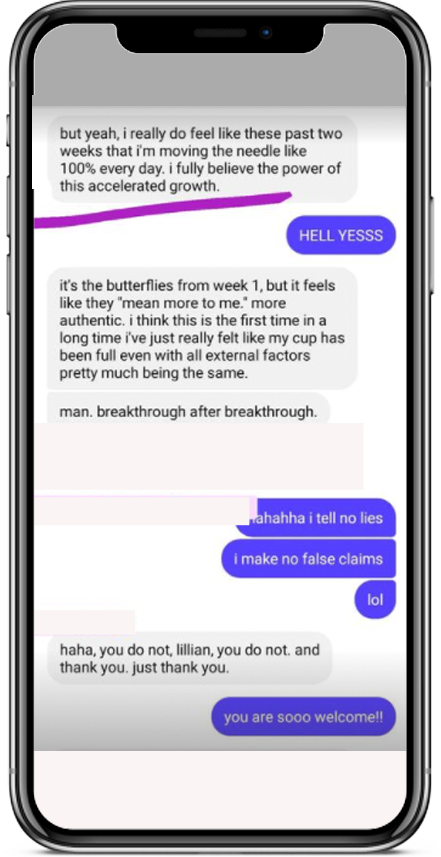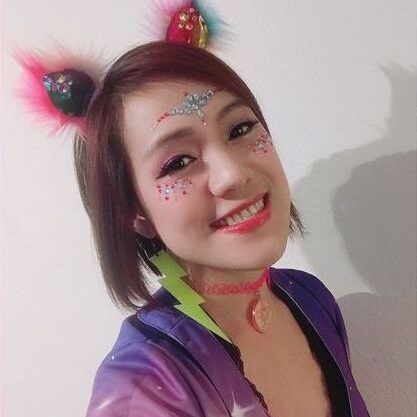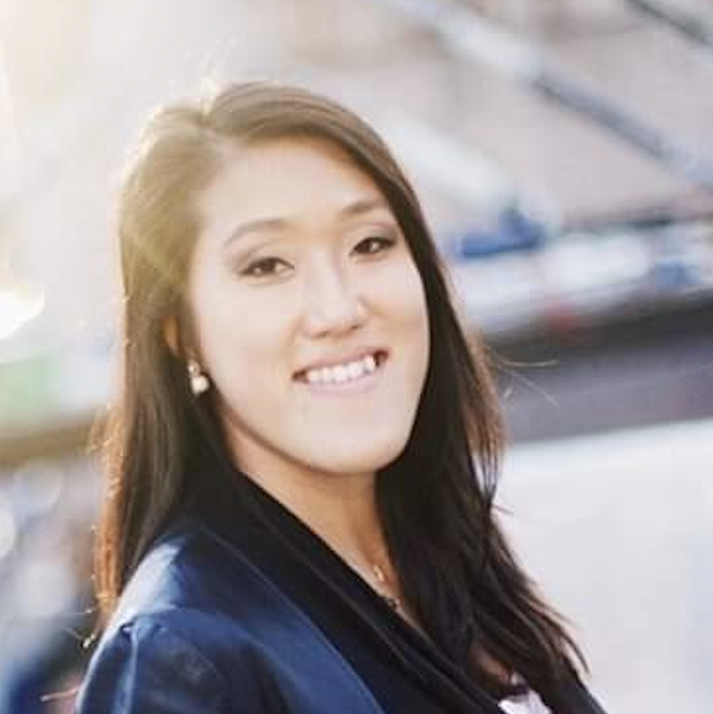 "I HAVE DONE SELF-HELP WORK IN THE PAST. I'VE READ BOOKS AND DONE PERSONAL DEVELOPMENT ON MY OWN, BUT HAVING A TRANSFORMATIONAL COACH AND A COMMUNITY TO LEARN AND GROW WITH HAS MADE THE ALL THE DIFFERENCE. THERE IS NOTHING ELSE I COULD HAVE DONE ON MY OWN TO GET ME TO WHERE I AM RIGHT NOW."
• KEIKO •
"I AM MUCH MORE IN TUNE WITH MY EMOTIONS AND RECOGNIZE THEM  BEFORE I SPRIAL OUT. I AM NOW ABLE TO HOLD SPACE FOR MYSELF. I NEVER REALIZED HOW HARD IT WAS TO HOLD THAT LOVE AND COMPASSION FOR MYSELF, BUT THAT MAKES ALL THE DIFFERNCE. IT MAKES MY DAY GO BY SO MUCH EASIER."
• PAIGE •
"I CAN CONFIDENTLY SAY I'VE WITNESSED MY LIFE CHANGE EMOTIONALLY, MENTALLY, SPIRITUALLY, AND PHYSICALLY. I'VE DEVELOPED MORE CONFIDENCE, BETTER COMMUNICATION SKILLS AND HAVE LEARNED HOW TO TRULY VALUE MYSELF."
• AMY •
2 Reasons My Clients Are Able To Get Epic Results
If you haven't noticed, I help all kinds of people get all kinds of results. It doesn't matter what you want to change or transform, I can help you with that because I'm a professional life-changer.
From weight loss to finding dream jobs and banishing anxiety… I can basically help you with anything.
I used to feel hesitant to say things like that but I honestly DGAF anymore because it's the truth. Whatever it is you're looking to transform, I can help you with that. And that's because I have a secret sauce no one else has mastered.
Lemme tell you about it in this video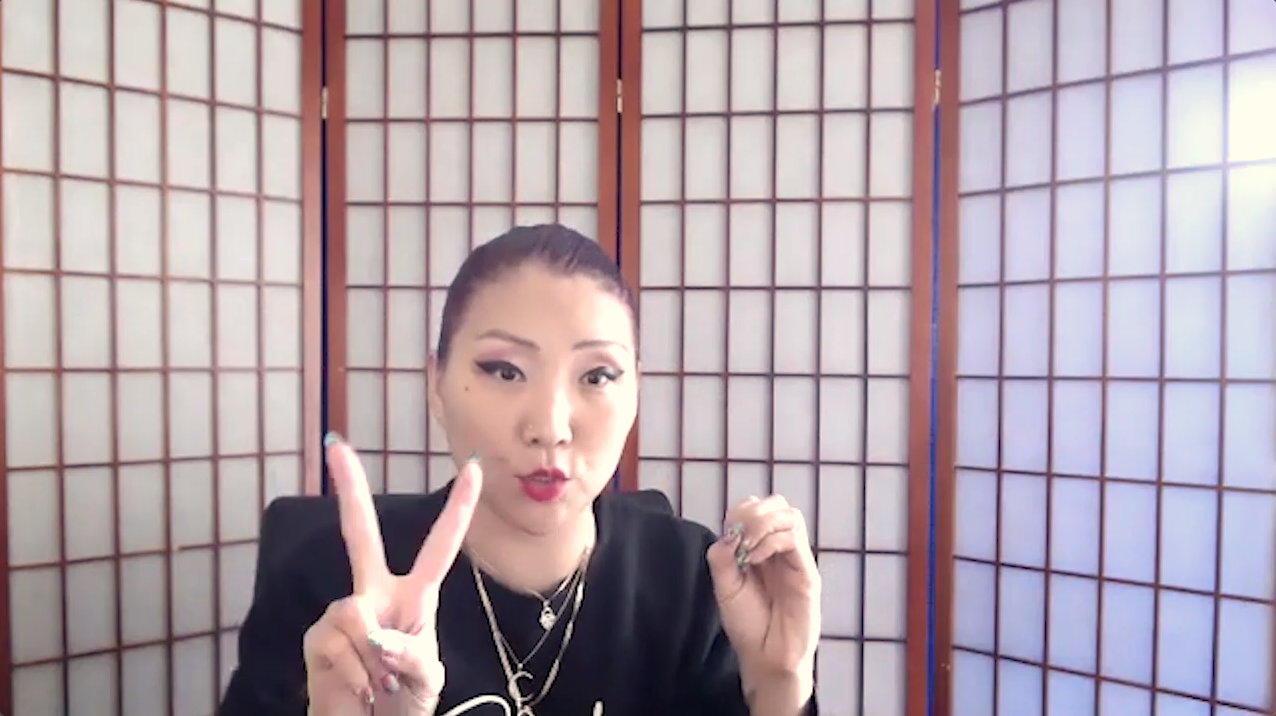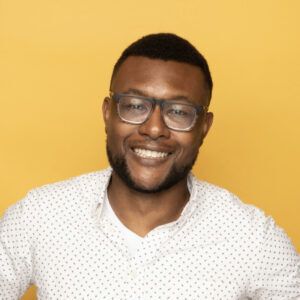 Marcus spent the first 35 years of his life bouncing from codependent relationship to codependent relationship, all while checking off the boxes of what he thought he should do. In the process, he lost a lot of what made life fun and enjoyable and lost sight of what he really wanted. Since working with Lillian, he has rediscovered the things that bring him joy and learned what is most important to him. He has cultivated inner comfort, banished anxiety, and also bought a house in a highly competitive market with his first (and only) offer submitted.
Drew landed his 2nd dream job, improved his marriage, and lost 10 pounds to boot.
When I first met Drew, he was struggling to feel like the rockstar he is despite his achievements and success.
A few life things happened including his mom passing unexpectedly, and then he got passed for a promotion with some feedback that totally blindsided him. This was a spot he saw as a dream job at the time.
He joined my program, started unpacking some shit, connected a bunch of dots, and found himself being pursued by another dream opportunity out of nowhere.
Everyday people are stepping into their power by implementing the SOmethod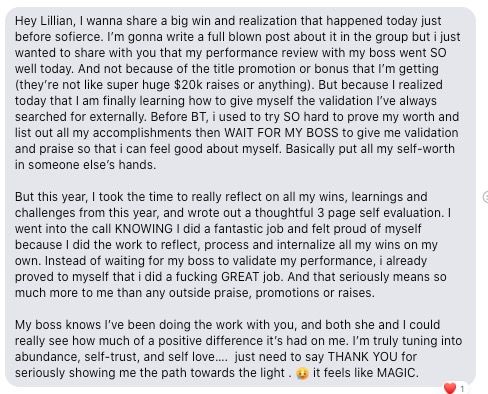 Rachel learned to believe in herself again and set healthy boundaries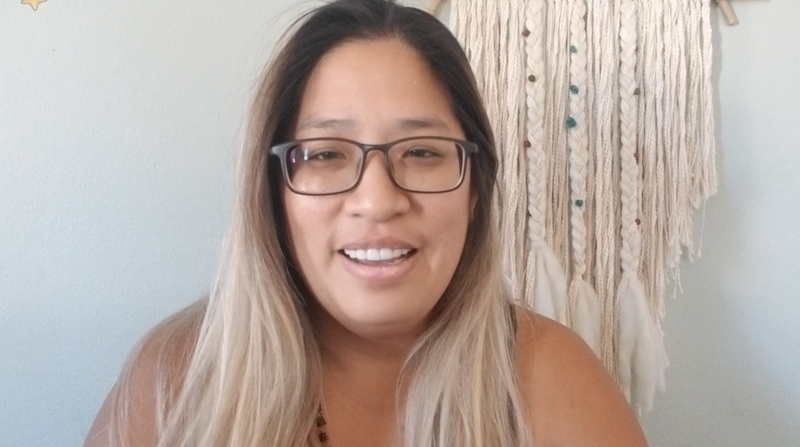 Suzie went from feeling empty to finding peace and living a fulfilled life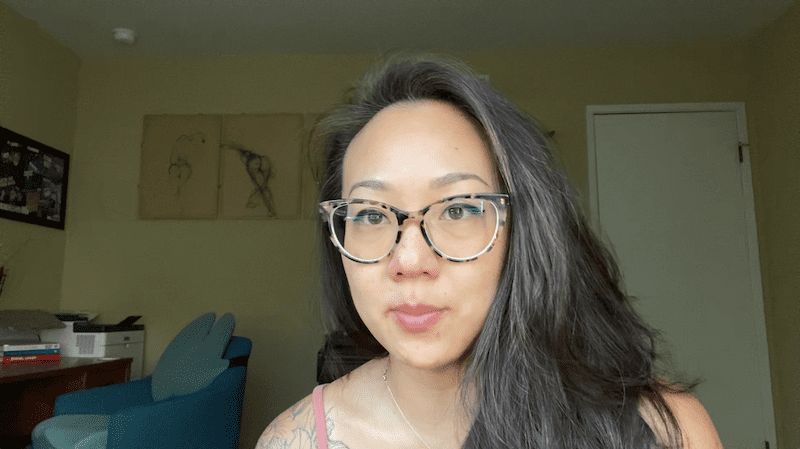 Be sure to check out my YouTube channel where I regularly post content that I think you will love. Here are just a few Life Coaching basics you can watch on my channel.
Darren was able to overcome his anxiety once he learned how to make his own needs a priority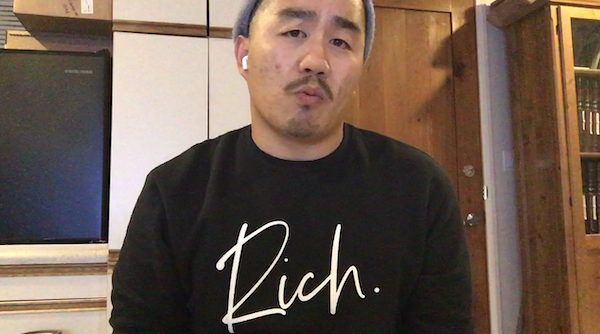 Diana has been able to repair her relationship with her mother through effectively communicating her needs and learning to have compassion for herself and her family.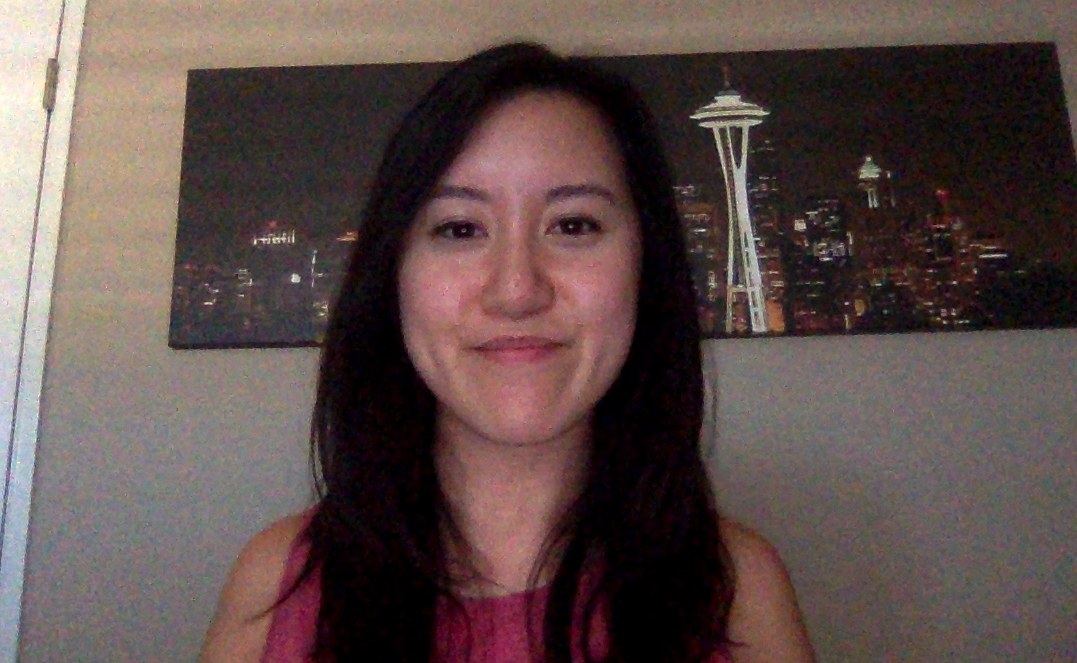 Rachel was burned out from always trying to please other people.
After working with Lillian she was able to express her true feelings
and needs and as a result, every area of her life improved.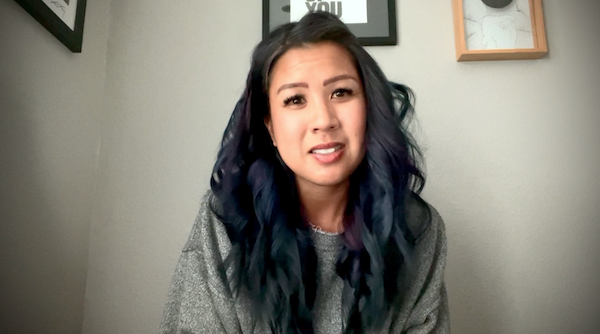 WHAT HAPPENS WHEN YOU FEEL LIKE THERAPY ISN'T WORKING FOR YOU?
First off I want to say that I am a huge proponent of therapy, I think it is absolutely essential to getting the core of the issues that we all have. 
That said, many of my clients come to me after years of therapy and even though they now have a clear understanding of their issues, they still can't figure out how to move the needle to get past them. They feel like they are "bad at therapy" but the reality is they just need proper actions steps and a roadmap so that they can see and feel their progress.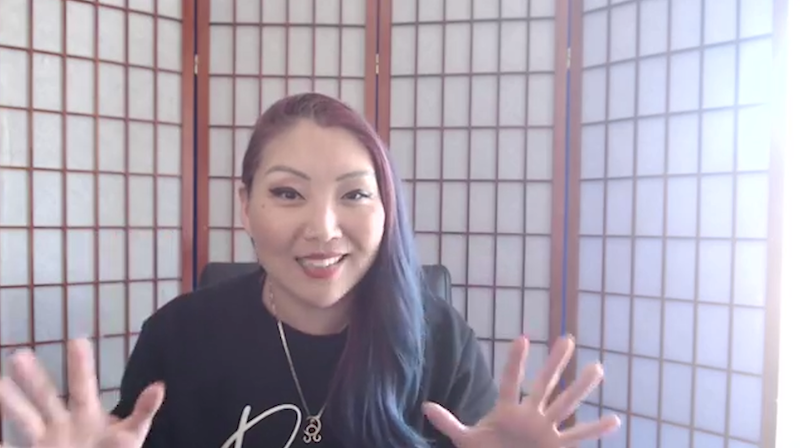 Amber accomplished every goal she set for herself.... but she still wasn't happy. She turned to alcohol to numb her feelings and became someone she did not like. After joining the Breakthrough Amber has learned to love and forgive herslef. In the process she has become closer than ever with her husband, children, and friends and no longer has an unhealthy relationship with alcohol.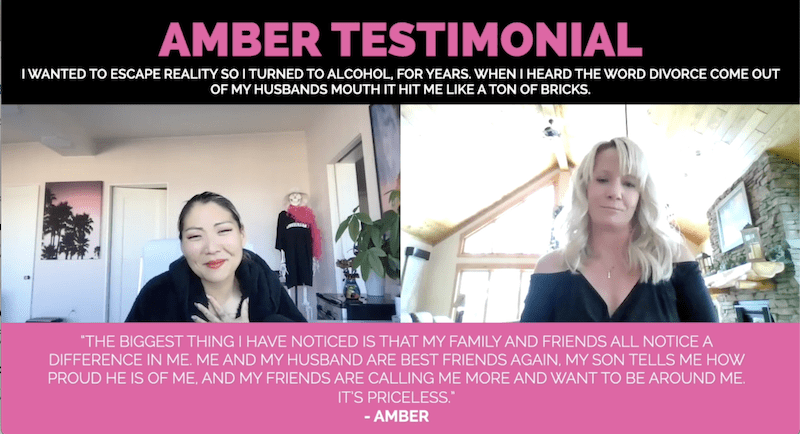 Before working with Lillian Marcus was always disconnected from his feelings. After joining Lillian's Breakthrough program, he has stepped into his confidence and has a much better understanding of his feelings which has brought him a sense of peace in his life.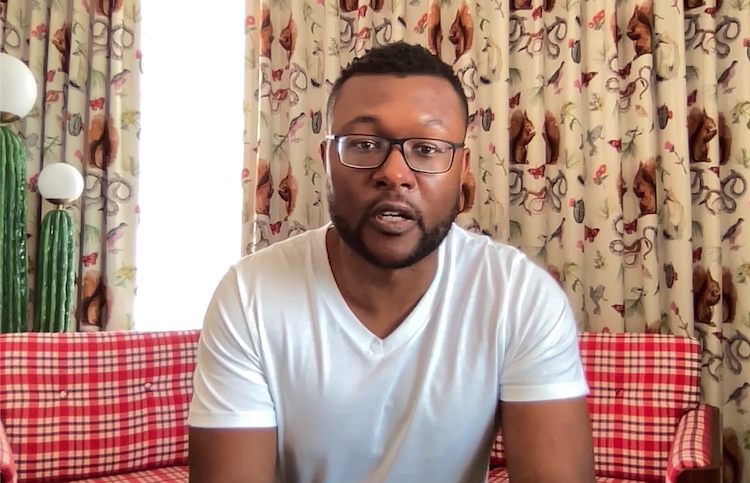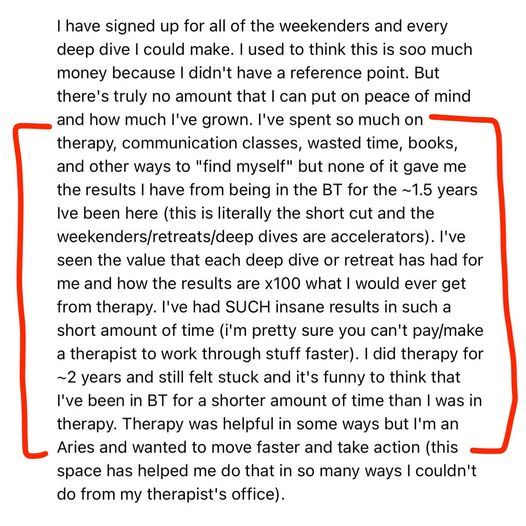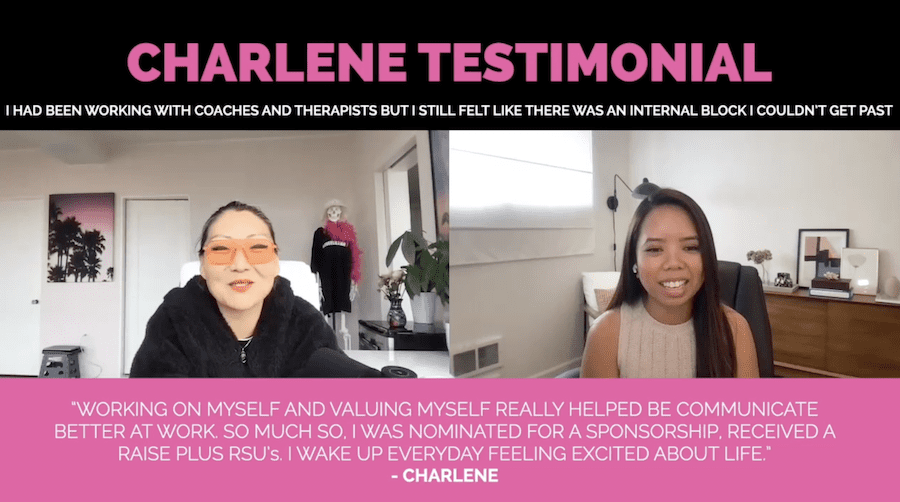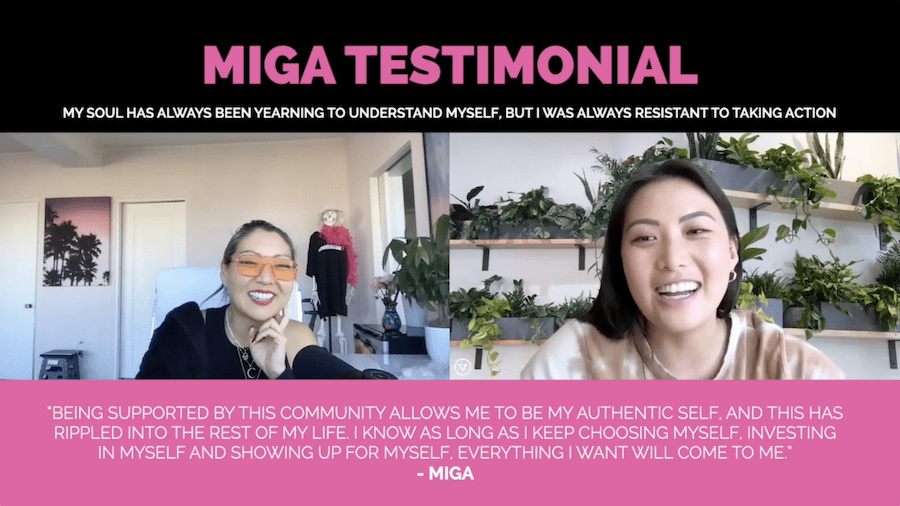 Kristina learned tuned into abundance. After joining my Breakthrough Program she received a fantastic surprise from her employer, was able to move closer to her family, and was given a promotion and a raise on top of all of that.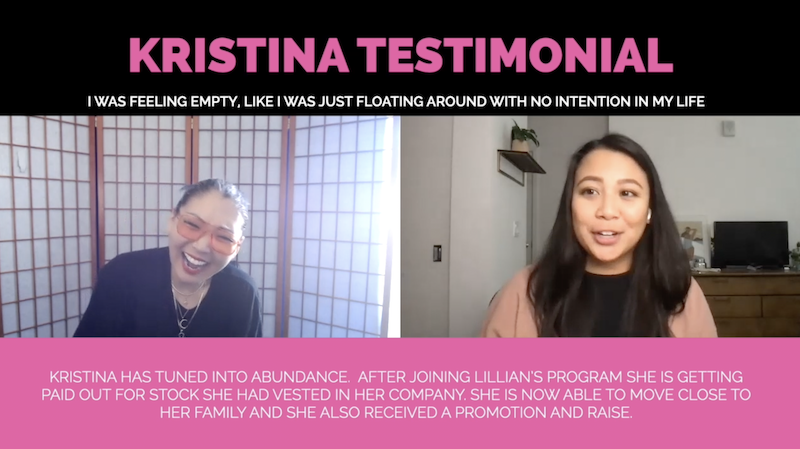 Shelter-in-place left Vicky feeling alone and isolated. After she joined Lillian's Breakthrough program, she lost 20 pounds and received a promotion at work. She also learned to stop overthinking and always caring what people thought of her. She no longer avoids her problems and deals with them head-on. Within the breakthrough, she found a community that genuinely supports her, and she is thriving.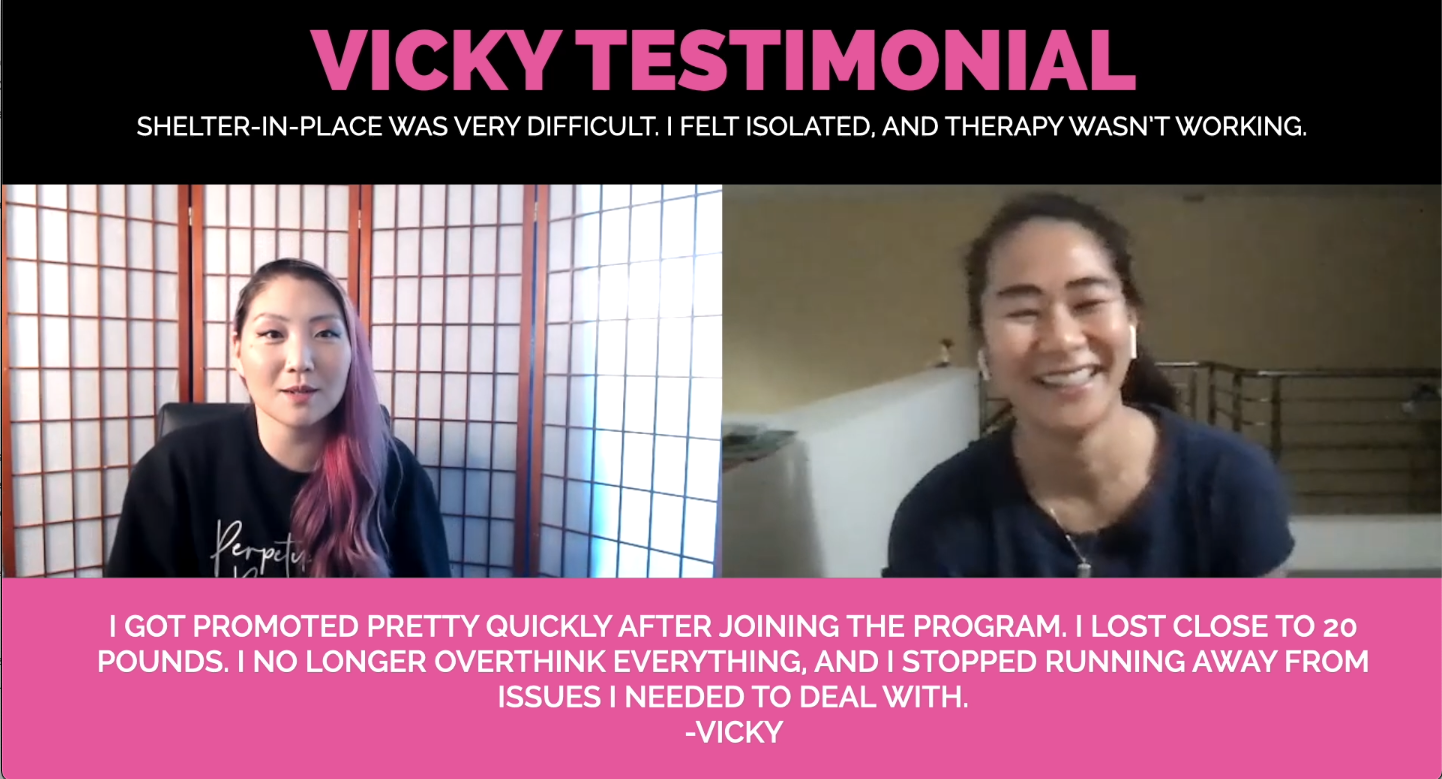 In a short period, Jessica's mother passed away, and she went through a divorce. She was feeling ungrounded and going through a deep self-discovery. Once she joined Lillian's Breakthrough program, she immediately started communicating more effectively, which allowed her to set healthy boundaries at work and in her relationships. It was a huge step because she had always been a people pleaser, catering to others' needs over her own.
Emma found her dream job at her dream agency and tripled her income in the process. She has also learned to love herself in a way that no longer requires validation from everyone else.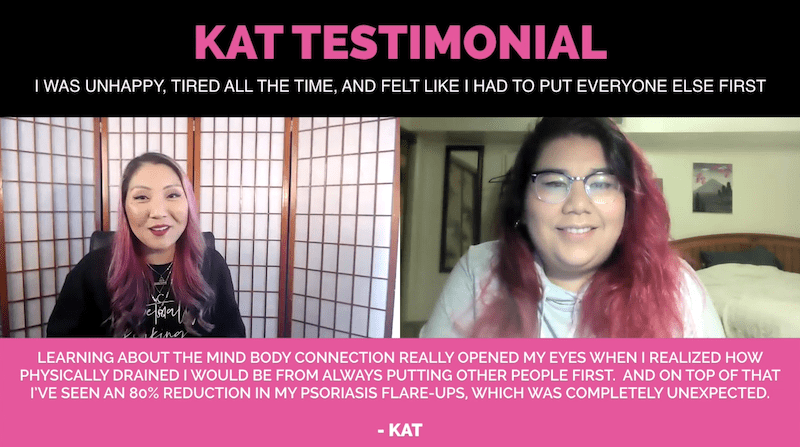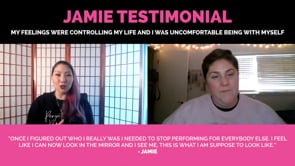 Mary has truly learned to love herself and she can see it ripple through every aspect of her life. Her husband and children can see how much happier she is and even her performance at work has been recognized as a result.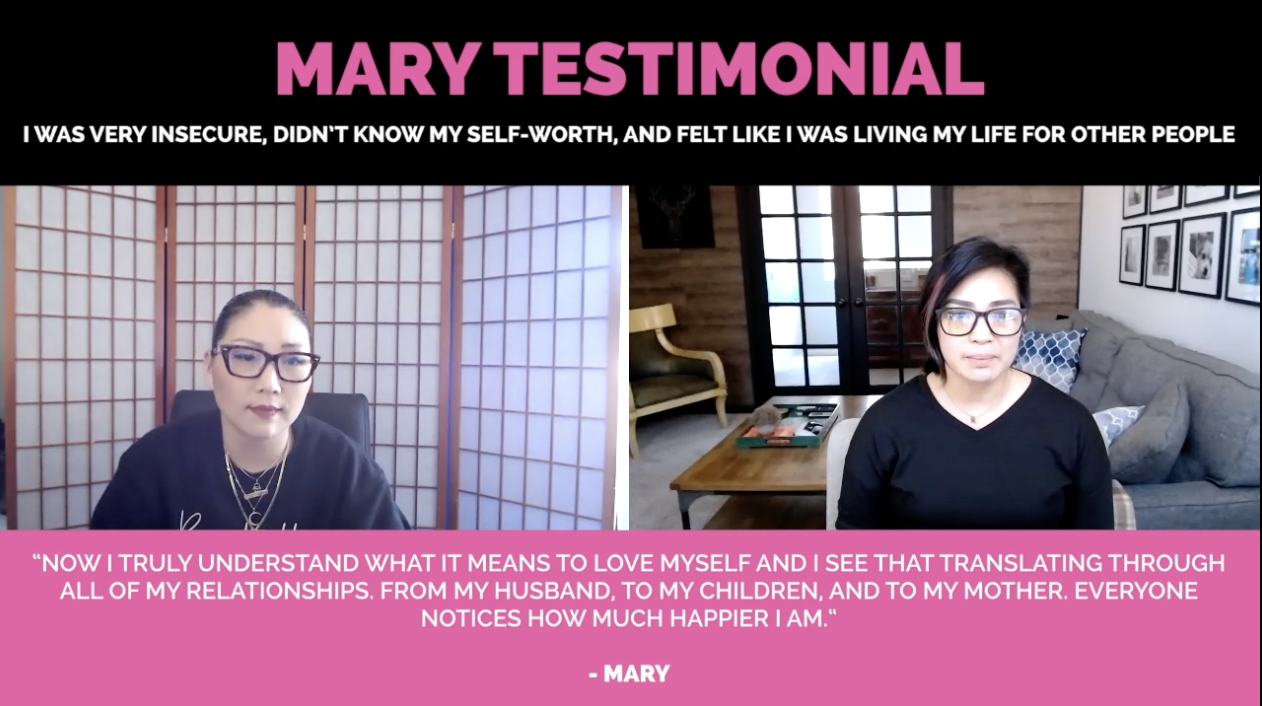 Keiko was going through a major transition in her life, and felt lost and burnt out. She read books and done personal development independently, but having a coach like Lillian and a community to learn and grow with made all the difference.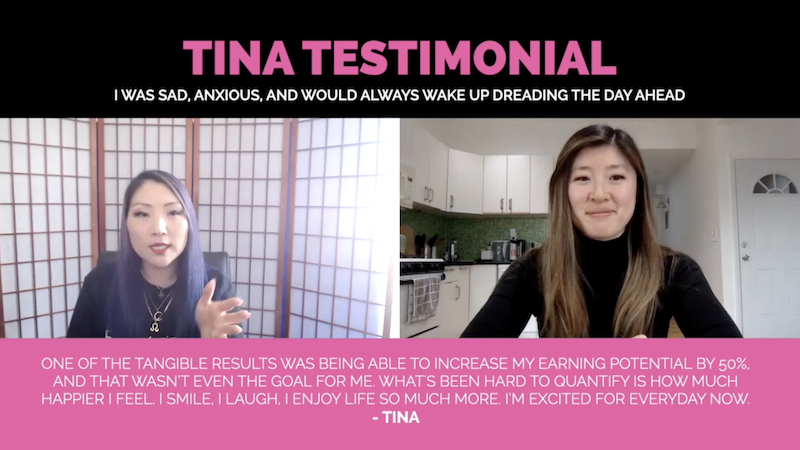 Annie learned how to take care of herself with more intention
Annie was always an active person but was often trying to stay fit for the wrong reasons. Once she started working with Lillian, she began to reframe her relationship with her body. By understanding that to feel whole, she began caring for herself with more intention and love.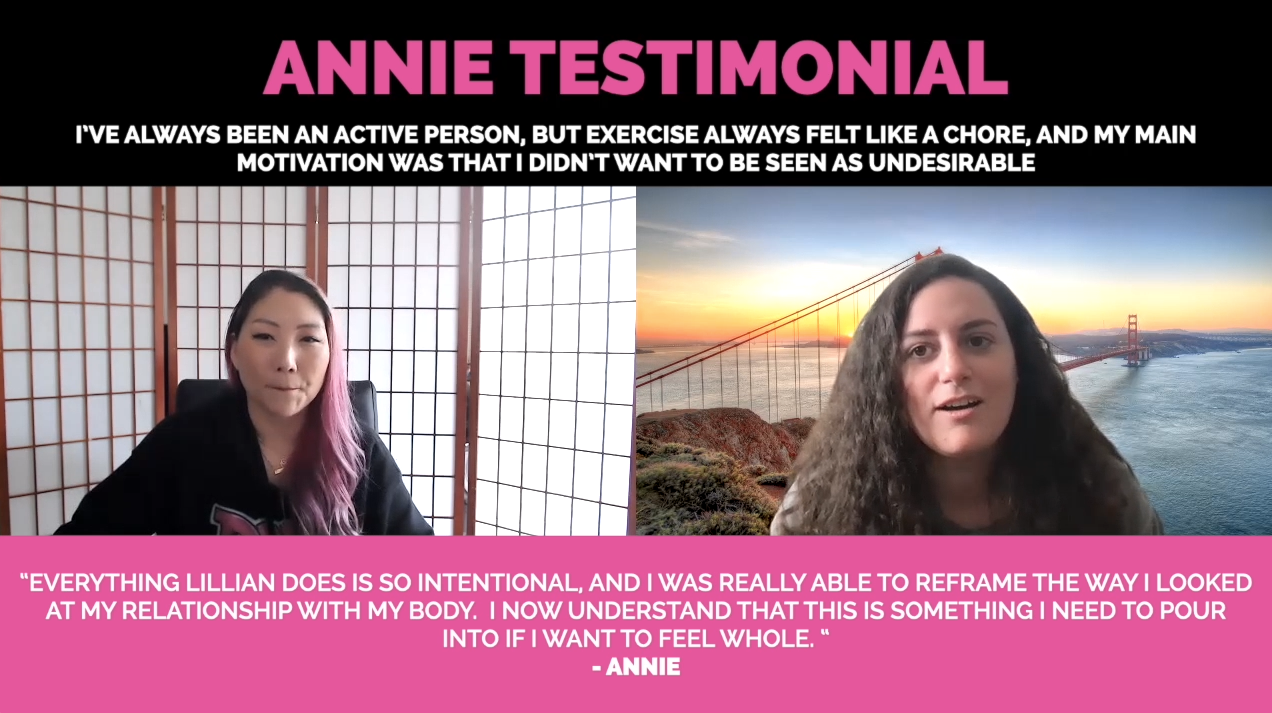 Suzie made $100K in bonuses and compensation at her existing job. She did this in 8 months without even looking for it.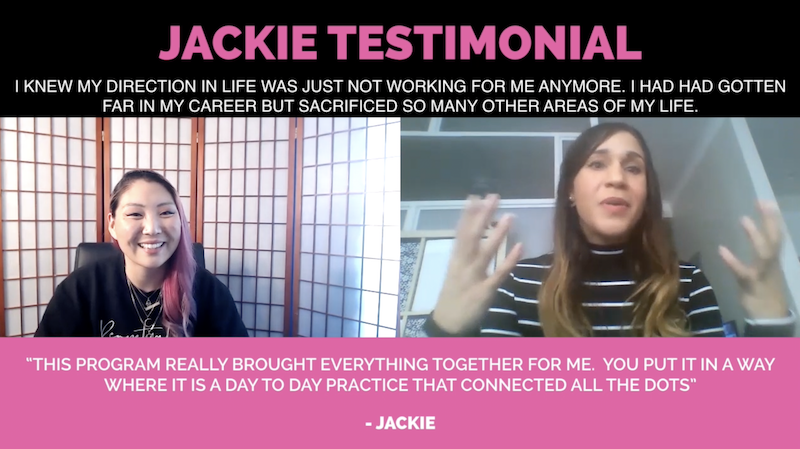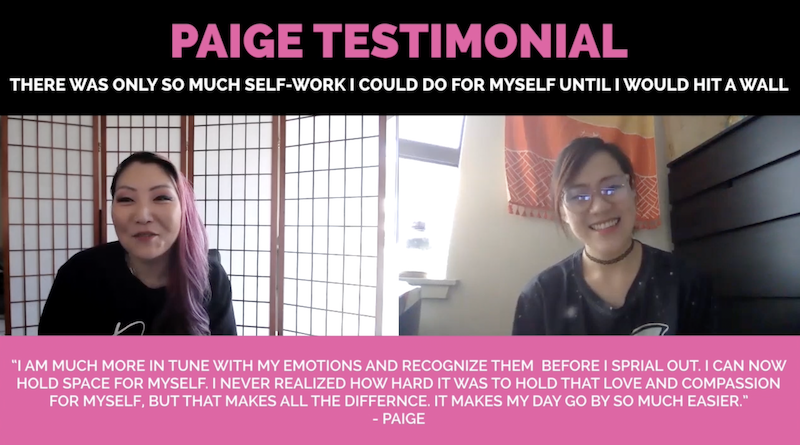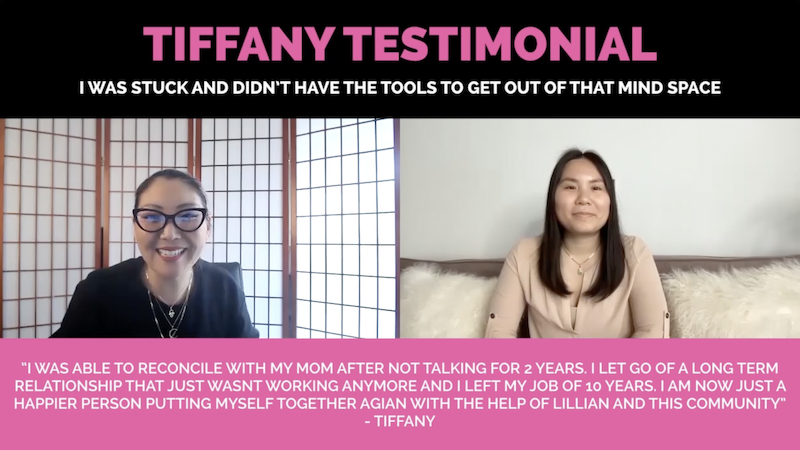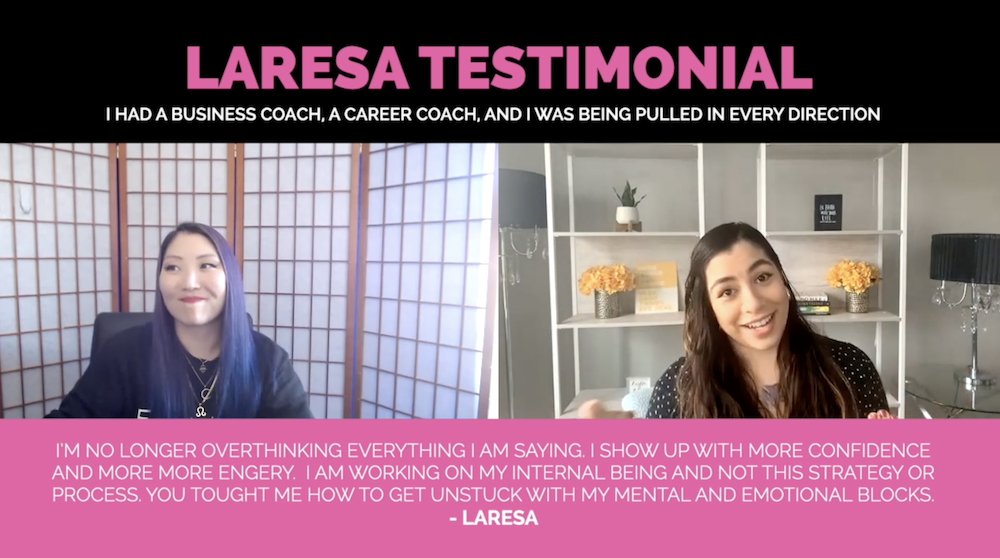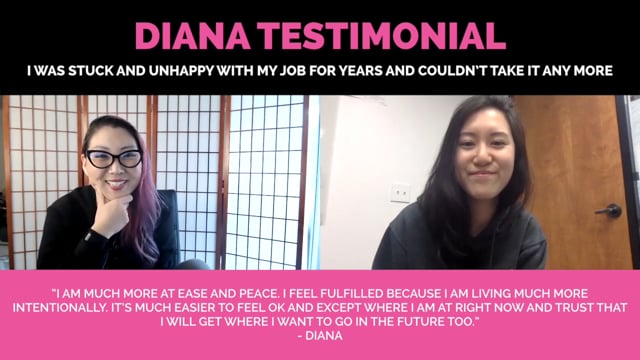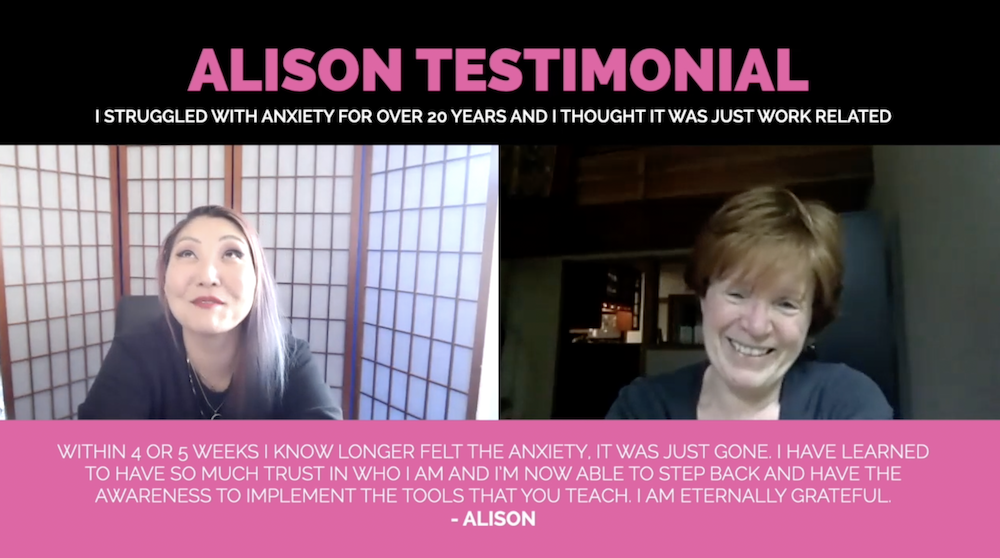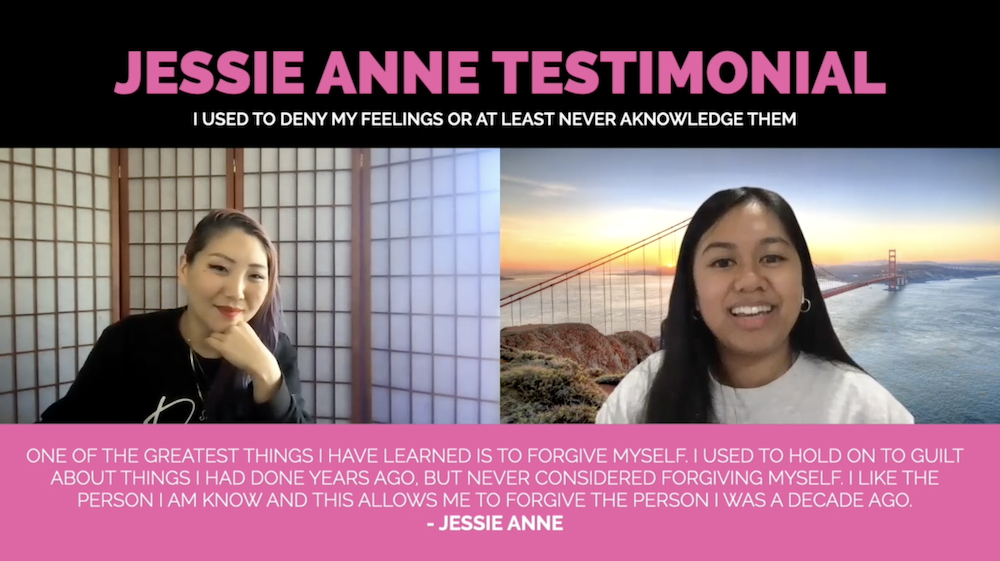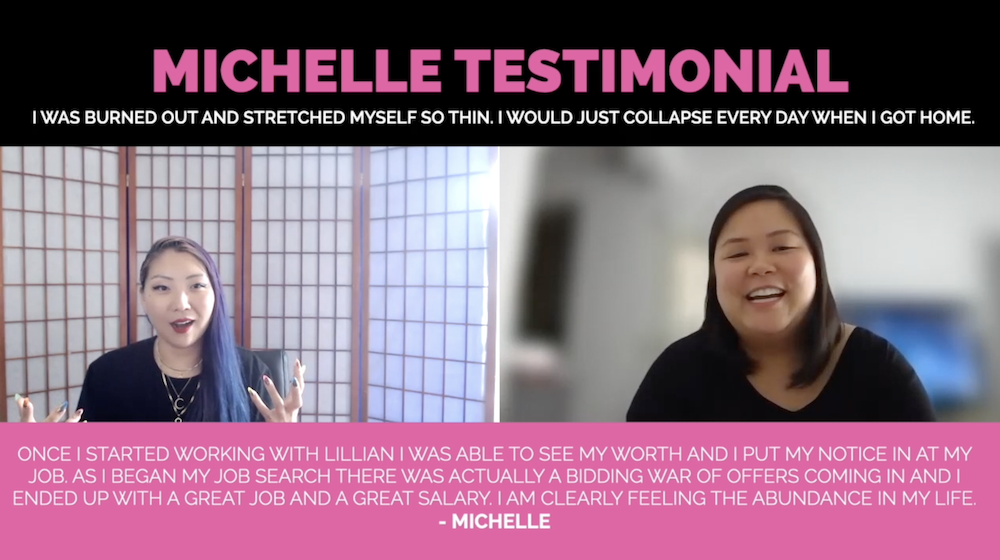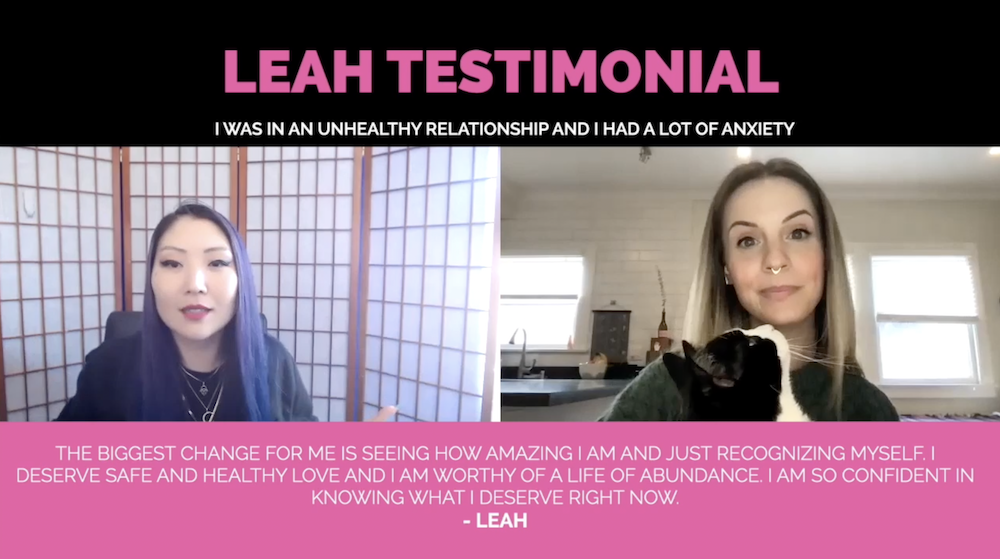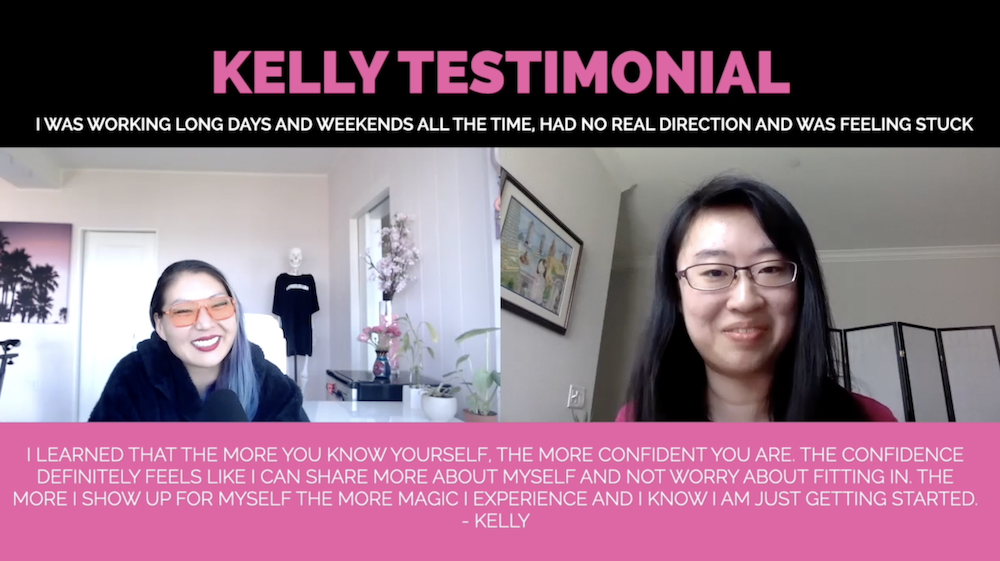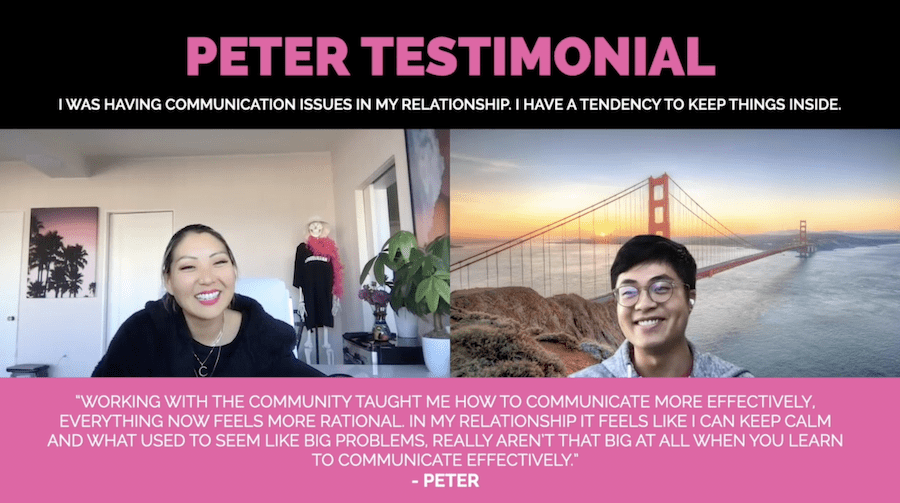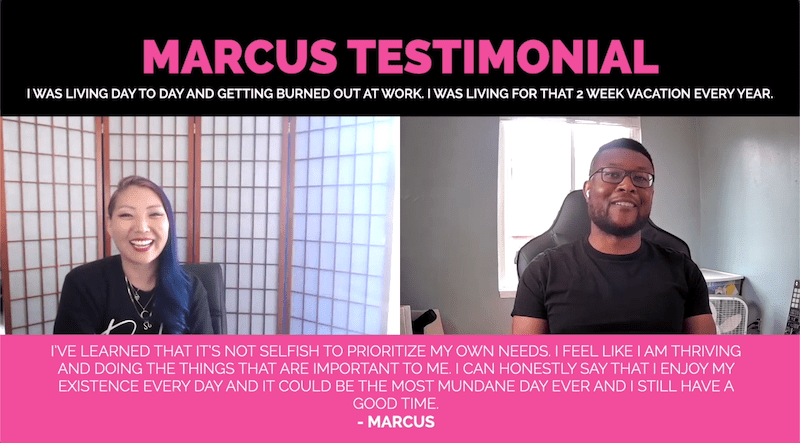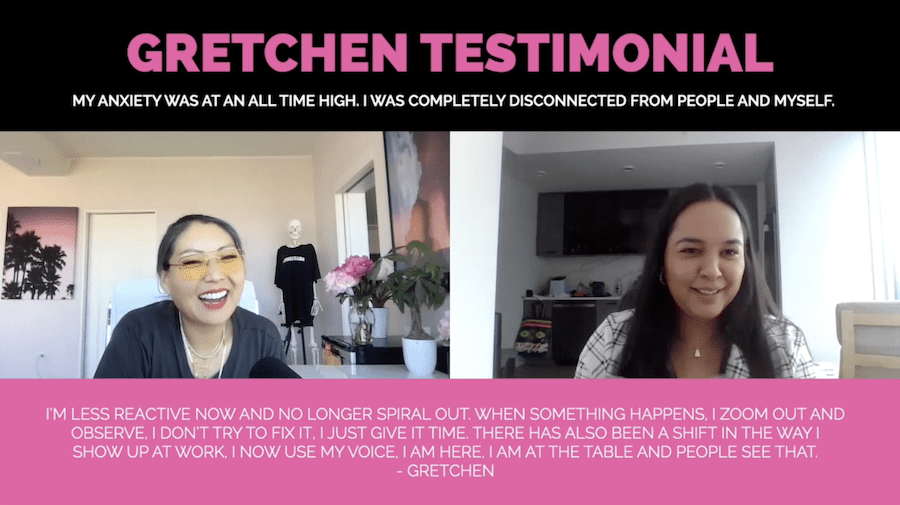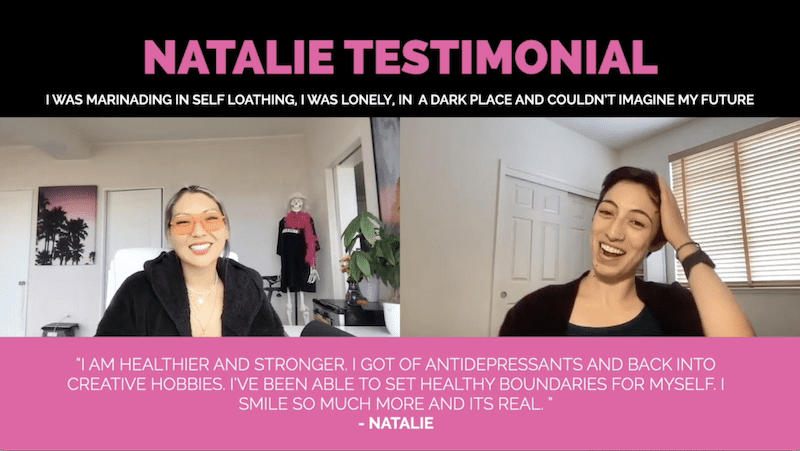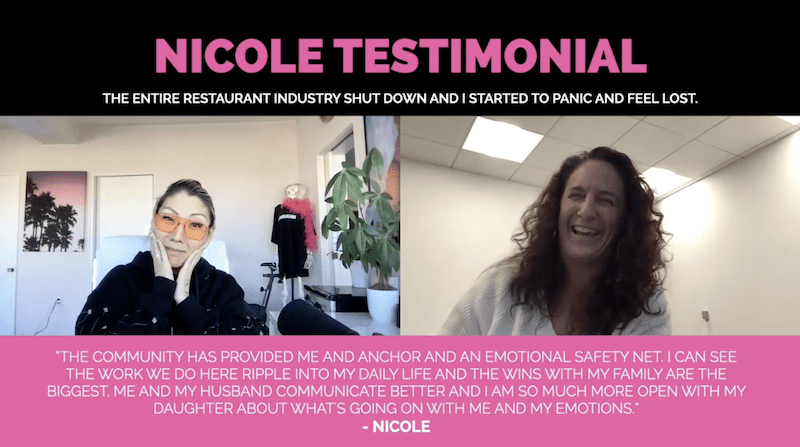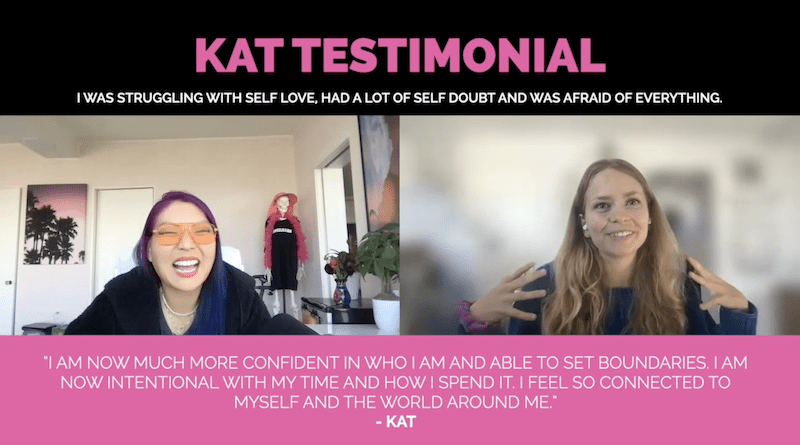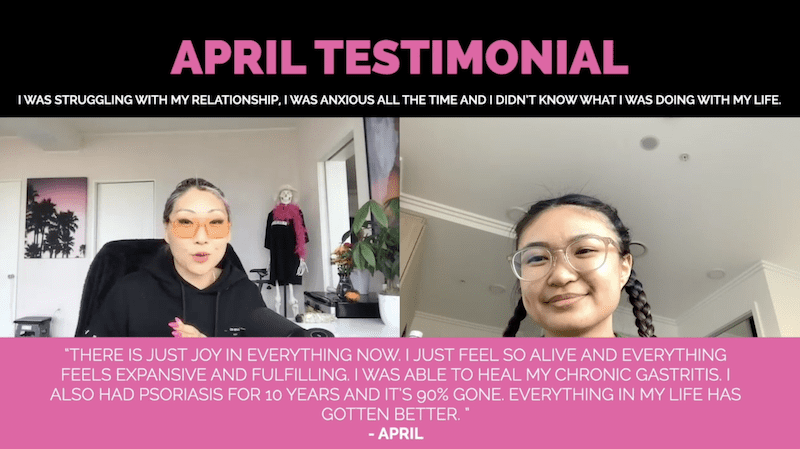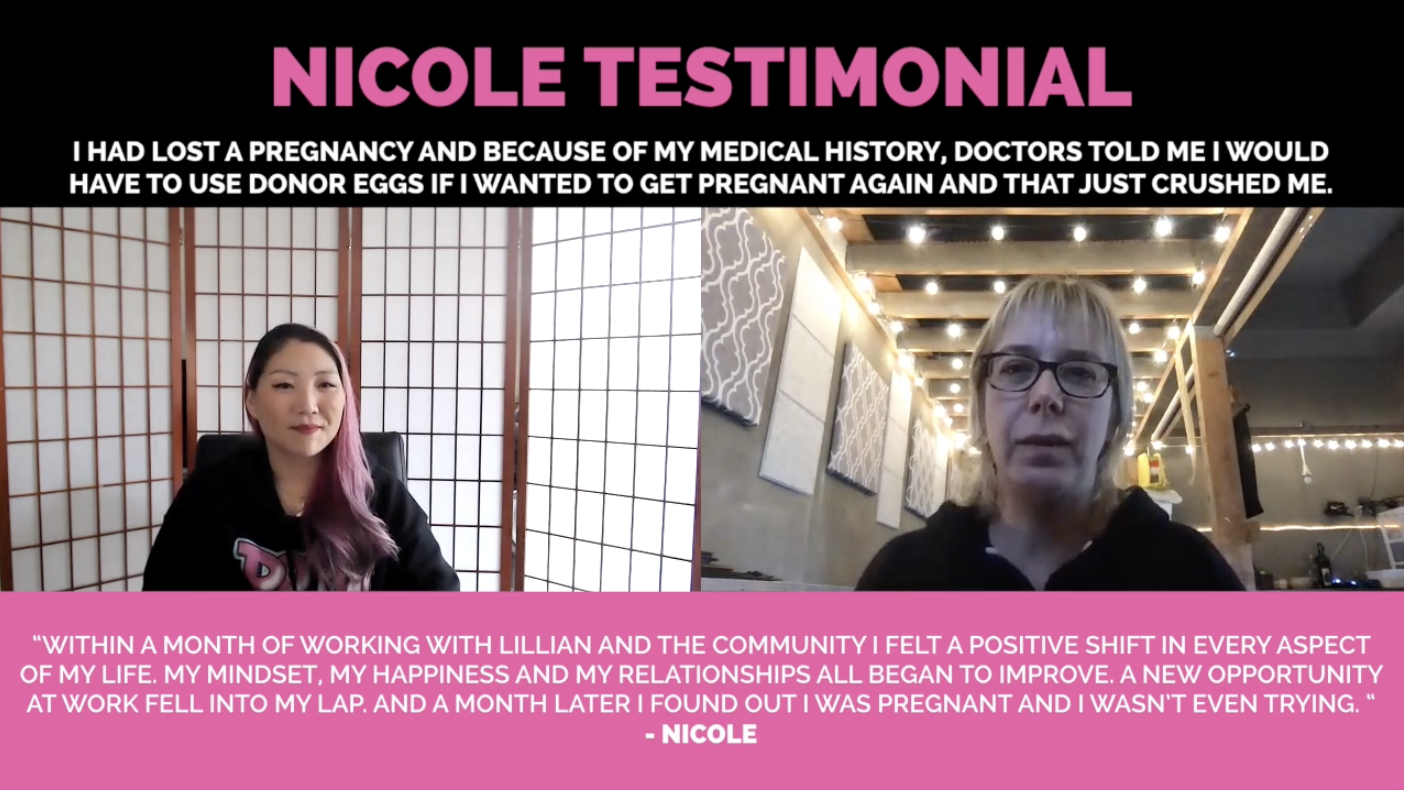 ©2022 SofitSF Inc. -  All Rights Reserved